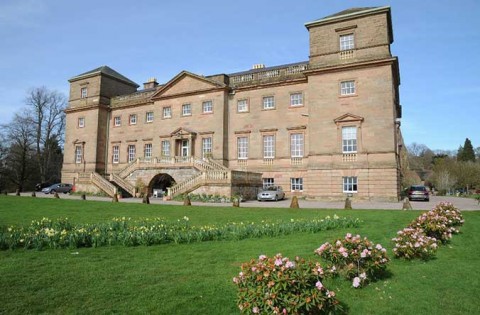 Hagley is a large village on the lower slopes of the Clent hills which is on the boundary of the West Midlands and Worcestershire. The village has excellent transport links and its own train station with easy access to both Birmingham and Worcester. The excellent schools in Hagley and village feel combined with proximity to Worcestershire countryside and good transport links make it very popular for families. Consequently, houses tend to be at a premium compared to neighbouring areas. Many of the homes in Hagley are detached or semi-detached and were built in the 1950s and '60s. There are, however, also a few period properties and some newer builds too as well as a relatively high number of larger three, four or five-bedroom detached homes. One notable new build development is the Cala site of almost 200 new homes within a short walk uphill from Hagley village.
Although Hagley has a larger population than some market towns such as Tenbury Wells it is essentially a dormitory village for Birmingham and the adjacent black country. There is, however, a significant shopping street with coffee shops, pubs, and restaurants amongst many other local services.
The well-known Obelisk which stands on top of Whychbury hill can be seen from various parts of Hagley. The hill itself is one of the Clent Hills and, much like the rest of the Clent hills, is popular with walkers as it offers good views across the Severn valley as far as the Malvern and Clee hills.
If you would like to find out more about all Hagley has to offer just contact us and one of our property experts will gladly fill you in on all you need to know.