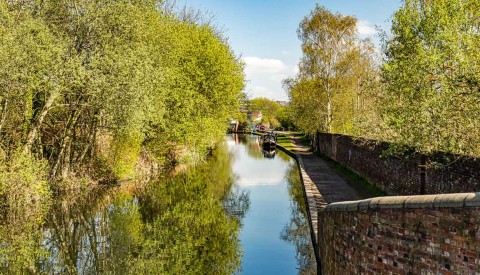 Stourbridge is a bustling, medium to a large town in the West Midlands. Once known for glass making and with wonderful Victorian architecture, the town sits right on the River Stour (hence the name) and is at the edge of the Black Country. Stourbridge is about 12 miles from Birmingham, making it an easily accessible place to live in regards to common areas.
The majority of Stourbridge consists of residential streets filled with many green spaces including the beautiful and popular Mary Stevens Park. This wonderful space which was recently visited by Prince William has great views, a large pond, woodland, and a busy cafe. Other useful amenities in Stourbridge include numerous supermarkets such as Waitrose and a large Tesco along with a plethora of shops in the town centre. A popular residential area of Stourbridge is the Old Quarter which has many beautiful period properties and is close enough to the town centre to be convenient for all local amenities.
In terms of transport links, Stourbridge junction train station sits on the line running between Worcester and Birmingham for easy access to both cities and there is an additional line which runs to Stourbridge town.
Stourbridge tennis club (which is actually on the border of Staffordshire has 14 courts in idyllic surroundings and Stourbridge also has prominent golf, rugby, and cricket clubs. The operatic society which puts on musicals and pantomimes at the town hall is one of the best-regarded in the West Midlands.
There is a huge range of property in Stourbridge from the beautiful Victorian period homes of the old quarter to the comparatively high number of larger executive homes in areas such as Pedmore and Hagley. Many of which are situated in leafy suburbs. Stourbridge has a train station with direct routes to both Birmingham and London so is popular for commuters.
Schools in the greater Stourbridge area tend to be very highly regarded. They include Old Swinford hospital school (a boarding school that was founded in 1667), Haybridge and Hagley Roman Catholic school. Elmfield school is another noteworthy establishment and King Edward VI College is one of the top-performing sixth-form colleges in the country.
Get in touch with Hicks Hadley to find out more about the sights, sounds, and properties in Stourbridge and we can assist you on your property journey.