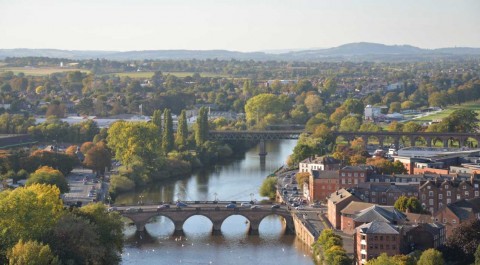 Property in the West Midlands
Compared to the wider national property market many people feel that the west Midlands offers particularly good value. In fact, many investors from London and the South East have renewed their interest in the region in recent years mainly as a result of the rental yields on offer for landlords.
The view by many landlords is that the substantial growth seen in London in recent times has leveled out somewhat leaving relative bargains to be had a few hours north. Property prices in London and the South East are now prohibitively expensive for some investors and the strong rental demand from tenants in the West Midlands is another reason that the market is attractive to many landlords.
Recent changes in government legislation, for example in relation to tax benefits and legal compliance have led some landlords to rethink their buy to let plans but overall there is still strong demand from investors. Whilst interest rates are historically low this seems unlikely to change. The fact that alternative investment options with similar potential are relatively few and far between and potentially riskier appears to have compounded the demand.
As it spans across a number of counties and includes Birmingham city centre, the West Midlands has plenty to offer for residents and investors alike.
If you would like to know more about any aspect of buying, selling, or letting property in the West Midlands please get in touch with us and we'll be happy to chat about areas and options with you. Most of the staff at Hicks Hadley live locally and have worked in the local property market for many years. In fact, more than five members of our team have worked with us for over a decade. As such they are well placed to pass their expertise on to our clients.