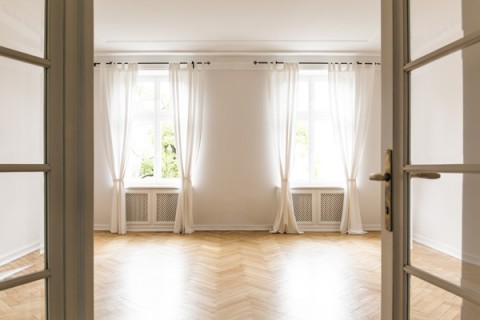 Whether you're selling your private property or a lived-in buy-to-let, you'll want to get the maximum return possible for your investment. Sometimes it can be out of your budget to splash out on the bigger projects like extending the kitchen or converting the loft, but there are still plenty of DIY changes that can make a difference.

For affordable, effective DIY projects that are sure to add value to your property before you put it on the market, try these 8 tips and tricks from Hicks Hadley.
1/Touch up the paintwork
Approximate value added: 2%

Although flaky paintwork is a natural consequence of living in a property, it can give prospective buyers the impression of neglect.

Painting the walls and cabinets in your home is one of the easiest DIY projects across the board. All you need is a paintbrush, a roller, a pot of paint and some painter's tape and you're all set to freshen up those areas where wear and tear has occurred to truly renew your property's appearance.

Pay special attention to:
Kitchen cabinets
Skirting boards
Bathroom walls
Painted wardrobes
Shed exteriors
Interior window paint and windowsils
If your property has wallpaper that looks dated, removing it and replacing it with neutral coloured paint can make all the difference.
---
If you have a period property, or suspect that it hasn't been renovated in a while, it might be worth checking before stripping the wallpaper in case there is any structural damage to the plaster. This can be expensive to fix, and you will probably need to hire a professional to carry out the work.
---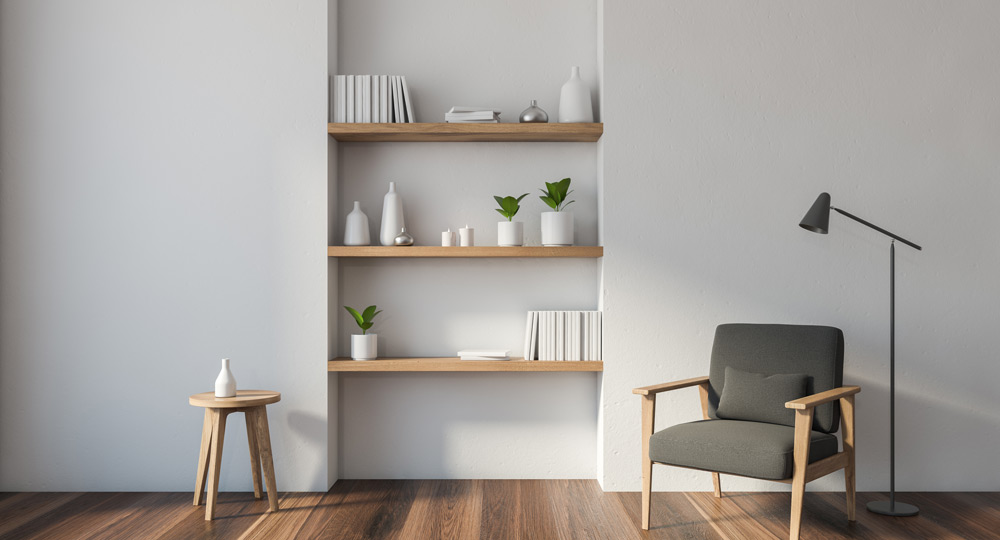 2/ Add more storage
Approximate value added: 2-5%

Built-in storage is considered a luxury for potential buyers because it increases living space within a property, as well as reducing the potential for clutter. Therefore it is hardly surprising that smart, well thought out storage solutions can add value to your house.

Take a look around your home and see if there's any way you could incorporate low-maintenance cupboards, overhead shelving, floating shelves and additional pockets for stashing less sentimental objects.

Understairs storage is coming more into fashion, with compact, organised, tidy storage space being favoured over one large cupboard. Wardrobes that are already lined with shelves and drawers for foldable clothing are also considered more desirable in a property.

These smaller projects can be done at home, without the need for a professional, if you're handy with a measuring tape, a saw and electric drill. Luckily, there are plenty of guides online that explain how to install shelves from home.
---
Top tip:
When fitting shelving by hand, wall plugs are your best friend. These ensure that your shelves stay secured to the wall when they're attached using screws. Take a look at the easy to read guide from B&Q on how to fit wall plugs.
---
3/ Update kitchen and bathroom fittings
Approximate value added: 5%

We all know how easy it is for kitchen and bathroom fittings to get mucky, mouldy and gather limescale that is a nightmare to remove once it's settled.

The appearance of limescale can easily put prospective buyers off a property so it is best to replace any taps and showerheads that have become overrun with this homeware pest. By taking away the 'grotty' feeling that limescale creates, you could add marginal, but still profitable, value to your home.

Take a look at this guide from Plumbworld on How to Fit New Taps. It is worth noting that freestanding baths have much easier taps to replace.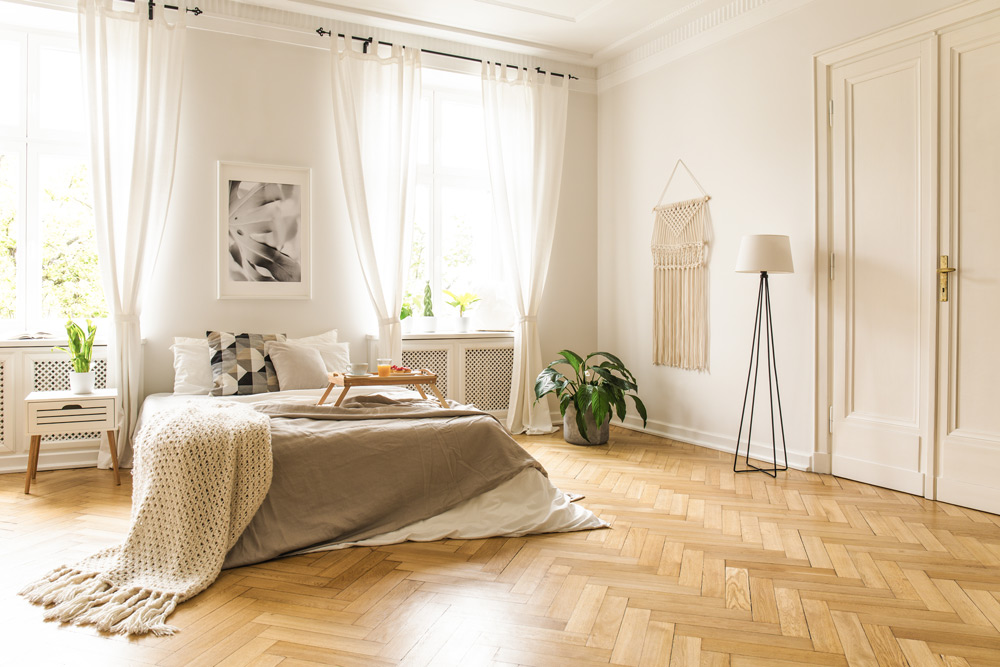 4/ Lay wooden flooring
Approximate value added: 5%

Replacing old, tacky looking carpet with real wooden flooring can have a huge impact on the value of your home, and is specifically designed to slot together with ease. This means it is relatively simple to install yourself.

The only real fiddly parts of the process are cutting the flooring down to size and ensuring that the edges are secured below your skirting board. If it's easier for you to do yourself, you can always lay the flooring against the side of your skirting board, but this can look scruffy and detract from the value this joinery trick adds.

But, don't let this put you off. Laying flooring is easier than it may seem

For complete joinery beginners, follow The Spruce's guide on How to Lay Laminate Flooring.


5/ Update interior doors
Can gain up to 90% return on investment.

Interior doors are often overlooked when it comes to home renovation, but updating them can completely transform the look and feel of a property. This makes it far more attractive to prospective buyers, who'll be more willing to place a higher offer on the home.

Not only this, but if you choose carefully, you'll be able to truly open up the home using glazed doors that allow light to flow organically through the rooms. Trust us when we say that good lighting can make or break a property's design.


6/ Replace radiators
Approximate value added: Up to £10,000

You may be surprised at how much value modern radiators can add to a property, but the truth is, this small update is far more than just a vanity project.

Investing in new radiators not only creates a stylish appearance, but can vastly improve the energy efficiency of your property, making it a favourable option in the eyes of your buyers. This is because the technology and shape of radiators are constantly being updated to produce more heat by using less energy and subsequently plummeting the property's energy bills - a luxury that cannot be ignored in today's climate.

Although replacing a radiator is fairly straightforward, it can also be a messy process, so make sure you do your reading before attempting it alone.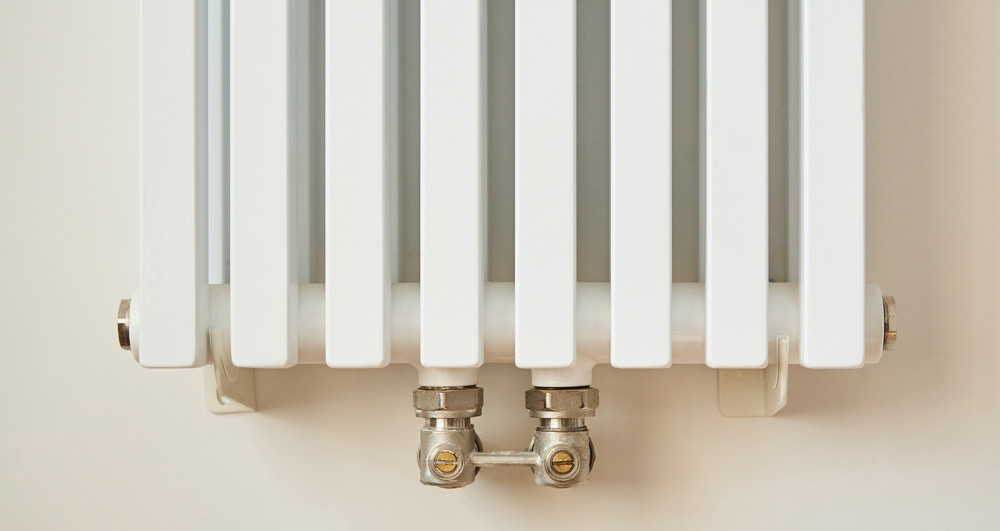 7/ Touch up the exterior
Approximate value added: 10%

Adding kerb appeal to a property can increase the value by a whopping 10%. This is because buyers love to see an attractive, low maintenance exterior as well as a homely interior.

First impressions really do matter. If there is paint flaking off the door, the shrubbery looks unruly, the windows are cracked or even if the brickwork looks like it's crumbling, buyers are going to believe the property hasn't been cared for properly, and they will therefore have to fork out their own time and money to fix it.

This instantly drops the value of your property as well as your chances of selling it.

Touching up the exterior is one of the easiest ways you can restore your property without outside help, so don't skip it from your upkeep list.

Remember to:


Renovate the front door - fill in any cracks, give it a fresh new coat of weatherproof paint and polish metal work like letterboxes and handles
Give the windows some new life - update or replace the windows with draft-free, characterful frames
Repair the roof - fix roof slates and tiles to neaten up appearances as well as prevent leaks
Tidy the front garden - as with the back garden, a well-maintained front garden will add significant charm to the house
Make your property accessible - making your property accessible for wheelchair users, mobility scooters and children will widen its market and add value and interest


8/ Turn your shed into a summer house
Approximate value added: 5-10%

This may seem like a heftier task than our other suggestions, but renovating a shed into liveable space adds immense amounts of charm and practicality to a home. Whether you choose to transform your garden building into a leisure room, a play area for children or even a home office, you can add huge amounts of value to your home.

And, if you're an avid DIY-er, this task should be fairly straightforward, and a chance to really stretch and engage your love of craftsmanship.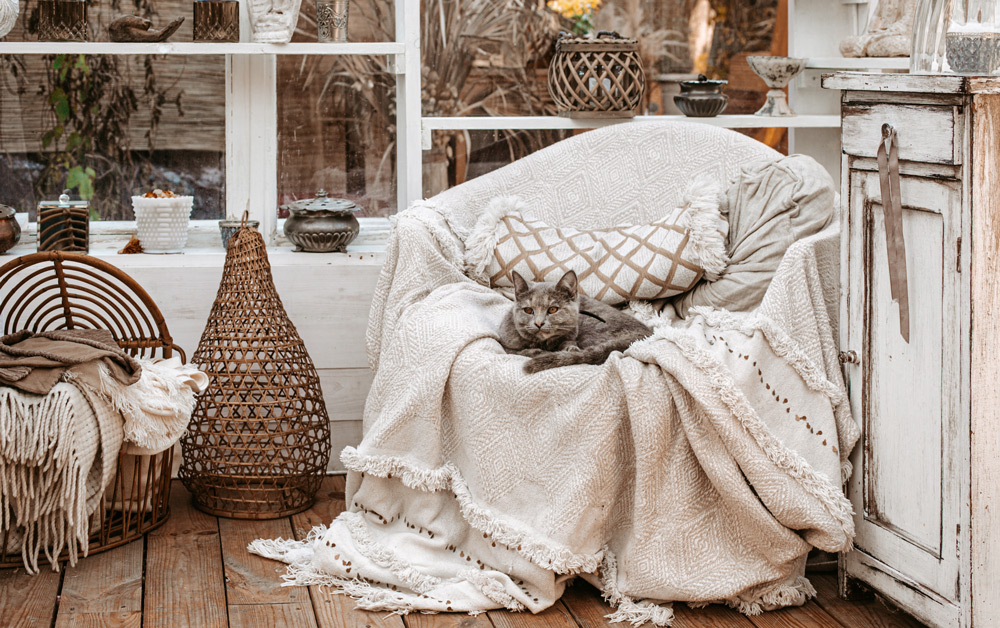 Our highly experienced team of expert valuers know all the tips and tricks when it comes to increasing property value; we even offer a free valuation of your property so that you're fully prepared for the sale.

For a professional and friendly five-star service, just call us for a chat.

0121 5856667 | sales@hickshadley.com
Hicks Hadley, 11 Hagley Road, Halesowen, West Midlands, B63 4PU