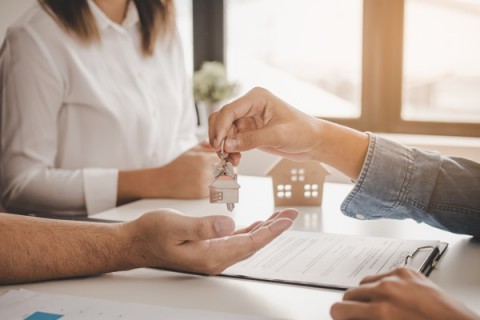 As a tenant, you have certain rights that legally protect you while you occupy a rental property. These cover protection from unlawful eviction, the safety and security of your home and privacy, to name but a few.

Whether you're a tenant wanting to understand your rights or a first-time landlord seeking additional guidance on the rights of your occupants, Hicks Hadley is here to help.

With over 30 years experience running a lettings agency, and with many of us being landlords ourselves, we know our way around the rights and regulations of tenancy agreements and think you should too.
Tenants Rights UK
As a tenant, you have the right to:
Live in a property that is both safe and in a good state of repair
Know who your landlord is
Have your deposit protected and returned to you when the tenancy is terminated
Challenge charges that seem excessively high
Live undisturbed in your rental property
Be protected from unfair rent and eviction
A written agreement if your fixed-term tenancy is longer than 3 years
Access an Energy Performance Certificate for the property
When you start a new tenancy, your landlord must give you:
Landlord and Tenant Act 1995
The Landlord and Tenant Act sets the bare minimum standards for a tenants rights against their landlord. It relates to all short leases for residential property and Assured Shorthold Tenancies of 7 years or less.

Section 11 of the Landlord and Tenant Act is most commonly referred to and it states that a landlord is required to keep a property in repair and maintain this state of repair throughout the duration of a tenancy. It doesn't cover property improvements.

Under this act, landlords have the right to enter the premises to view its state of repair but must do so at 'reasonable times of the day' and give written notice of at least 24 hours.
Contents insurance for tenants
Renters contents insurance protects tenants possessions against damage caused by unplanned events such as fires, floods and water leaks by covering the costs to replace the possessions.

As a tenant, you are not legally required to get contents insurance but you have the right to protect your belongings in your rental property. Your landlord may encourage you to get contents insurance as their contents insurance policy will only cover their possessions.
Tenancy Deposit Protections
At the start of your tenancy

If you rent your home on an Assured Shorthold Tenancy then your landlord must put your deposit in a government-assured tenancy deposit scheme. Your landlord isn't required to protect a holding deposit before an agreement is signed.

If you live in England or Wales, your deposit can be protected in:
MyDeposits - this includes deposits that were held by Capita
Your landlord can accept valuable items as a deposit if you don't rent the property under an Assured Shorthold Tenancy. This can include cars and watches.
At the end of your tenancy
Your landlord must return your deposit to you within 10 days of a mutual agreement regarding how much you'll get back.
Tenant deposit disputes
Tenancy deposit protection schemes offer free dispute resolution services in the case that you and your landlord disagree over the value of your deposit that should be returned to you. In order for the service to be valid, both you and your landlord must agree to partake, and the decision made about your deposit will be final.

Your deposit will be protected under your TDP scheme until the dispute has been rectified.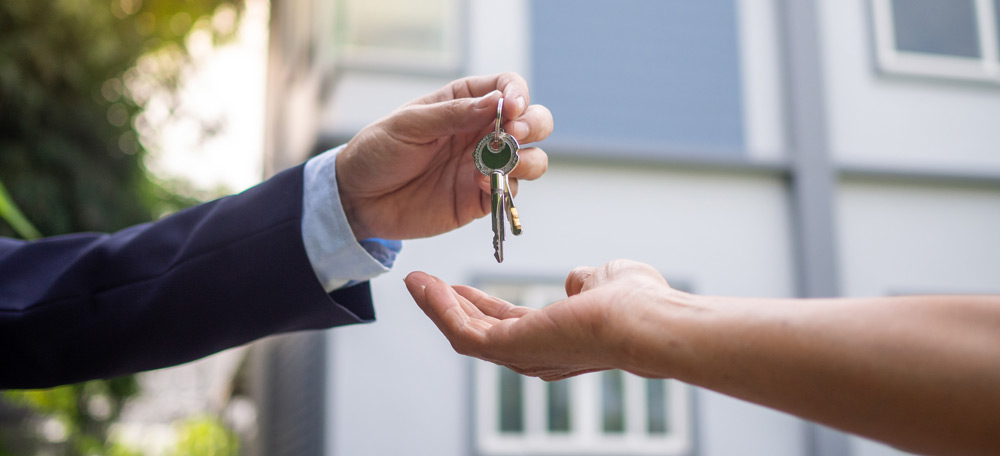 Can a Landlord Evict You if They Want to Sell?
Your landlord does not have the right to evict you simply because they are selling the house, but they are able to refuse continuation of your contract once it expires, and must issue a Section 21 notice to alert you of this termination.

You must be allowed to retain occupancy of the property unless:
Your landlord gains reasonable grounds to evict you due to a serious breach of your contract including negligence of the property or missed rent.
OR your contract allows for early termination.
Your landlord may choose to end your tenancy with your contract in order to sell the property.
Rights of Sitting Tenants
Tenants in the UK have certain rights when the property they occupy is being sold by the landlord:
Tenants must be given a minimum of 24 hours notice prior to a property viewing.
Tenants must be allowed to remain in occupation of a property until the legal end of their tenancy, unless they have severely breached their contract or their contract allows for early termination.
A new landlord must provide a Section 21 notice that gives tenants a minimum of 2 months to vacate a property should they wish to evict the tenant. This applies in the case of an Assured Shorthold Tenancy issued after 1989.
New landlords must wait until the current tenancy agreement has come to an end before making any amendments to a tenancy contact, including notice of eviction.
Tenants retain the right to access their deposit once their tenancy is terminated, and it is the responsibility of their new landlord to hold this in a Client Money Protection Scheme.
Once the property has been sold, your landlord MUST:
Serve you with a Section 48 Notice once the property has been legally transferred to a new landlord.
Provide you with contact details and any other relevant information about your new landlord.
What happens if I can't pay my rent?
If you miss a rent payment, then your landlord has reasonable grounds to begin the eviction process if:
You have missed rent before
You were already in arrears when the payment was missed
The fixed term period of your Assured Shorthold Tenancy has ended
Your landlord may be granted a 'possession order' by the court which gives them the right to ask you to vacate the property within 14 days, BUT you retain the right to reach an agreement that ensures your rent is repaid.

For example, if you're unable to pay your missed rent immediately, you could offer to pay your landlord monthly instalments of your missed payment on top of your monthly rental value.
Eviction Rights for Tenants
If a landlord wants you to vacate their property, they must follow strict procedures otherwise they could be considered guilty of illegally evicting you. This is why it's vital to understand your eviction rights.
Eviction from Periodic Assured Shorthold Tenancy

In order to evict you from a periodic tenancy, your landlord must give you a 'notice to quit' which gives you 2 months notice to vacate the property.

Eviction from Fixed-Term Assured Shorthold Tenancy

During a fixed-term AST, your landlord may only evict you for specific reasons. For example:
If you haven't paid rent
You're involved in antisocial behaviour
There is a 'break clause' in your contract
Your landlord must give you at least two months' notice but you might have to leave sooner if you're evicted using a section 8 notice.
Eviction from Excluded Tenancies or Licences
Your landlord doesn't need to go to court to evict you from an excluded tenancy or licence, and instead only need to give you 'reasonable notice' to quit.

This depends on:
How long you've been living in their property
How often rental payments are paid
How quickly the landlord wants another tenant to take up residency
Whether you have a positive relationship with your landlord
If you think you haven't been given enough notice to leave, you can contact your local council for advice as they may be able to take action against your landlord if the decision is deemed unlawful.
Eviction from Assured and Regulated Tenancy

Your tenancy might be considered assured or regulated if it started before 27th February 1997. In this instance, you'll have increased protection from eviction.

Your landlord must give you at least two months' notice but you might have to leave sooner if you're evicted using a section 8 notice.

If you're considering becoming a tenant or landlord in Halesowen, Cradley Heath, Rowley Regis or Bartley Green, Hicks Hadley are here to guide you through the process. Please feel free to give us a call, take a look at our landlord packages or request a free valuation from our property experts for further information on our services.

0121 5856667 | lettings@hickshadley.com