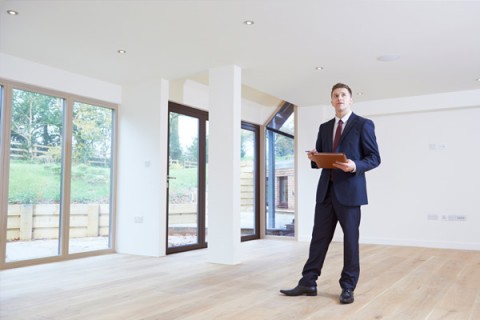 Are you thinking of selling your property?
Then you'll need to find out what your home is worth.

When you decide to put your property on the market, there are a number of things to consider including what your asking price will be.

Hicks Hadley have 30 years experience in marketing properties which provides us with the expertise needed to give honest, transparent and upfront valuation services. That's why we thought we'd explain exactly what to expect when contacting an estate agent for a property valuation.
What is a property valuation?
A property valuation is the process of getting an estimation of your property's worth before you make the decision to put it on the market. This service can be sought from either an estate agent or an independent valuer.
How do I value my house?
Many estate advents have a valuation calculator that you can access on their website which can give an estimate. This is sometimes a good place to start. However it can be handy to speak to an agent in person because this will give them a much clearer view of the property you are selling and their valuation will be more accurate.

Your estate agent will need the following information to value your house:
Whether you're selling of letting the property
The type of property (detached, terrace, bungalow etc)
Number of bedrooms
Number of receptions
Number of bathrooms
Property address
Additional information about your previous move to the property
Any photos or videos that will give us more context of your property's condition
At Hicks Hadley, we offer two types of valuation:
Simply fill in your details, select a time of appointment and we'll do the rest.
Is it worth getting your house valued?
It is important to get your property valued for two reasons:
To more clearly determine an asking price based on the value of your property
To give you an estimated budget for buying your new home
This information is invaluable to have at your disposal before making the decision to move house.

It is also extremely important to get the correct valuation for your property. This will prevent you from pricing your property too high and allow you to capitalise on early interest in your home. Buyers can be put off by an overpriced property that has been on the market for too long, so seeking a realistic valuation can actually help you sell your property faster and you could end up achieving a higher price.
What to expect at a valuation appointment
Valuation appointments typically take around an hour as accurately pricing a property takes time.

If you have filled in the details of your property online then your estate agent will already be prepared once you arrive. They will sometimes begin by discussing recent selling prices and current asking prices of properties in your area

They will then need to assess your property. This will cover the size of your property, your location, layout, and the condition of individual rooms.

Using this information combined with the value of other properties in your area will give your estate agent a clearer picture of the value of your home, which they will then present to you. At this point of your appointment, they will be able to provide you with a recommended market price.

Hicks Hadley promises to remain transparent about how we attained the value of your property. At our free appraisal appointments, we welcome any questions you have regarding the price of your home and will show you clear comparable evidence to support this.
How to prepare for a house valuation
Clean the property: At this stage of selling your property, your estate agent won't be focussed on the everyday mess within your property, but keeping it clean, tidy and free from clutter can give them a clearer picture of the space, and highlight important features.
Have your paperwork ready: To correctly value your home, an estate agent might need access to building plans, maintenance charges and leasehold documentation so it is best to have this prepared in advance.
Prepare your questions: To acquire all of the information you need from your valuation, make sure you prepare your questions and key property features in advance. This will prevent you from missing anything that could be important to determining your asking price, as well as giving you peace of mind.
If you are considering selling your property in and around Halesowen and want to find out what it's worth, request a valuation for free with Hicks Hadley. Simply fill in a few details and we'll do the rest.

For a friendly and professional 5 star service, contact us today.

0121 5856667 | sales@hickshadley.com
Hicks Hadley, 11 Hagley Road, Halesowen, West Midlands, B63 4PU

Jon Preston
Senior Sales Valuer