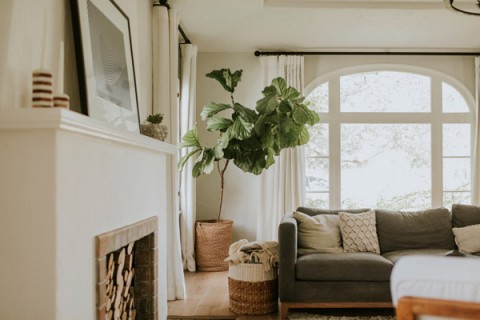 If you're looking to sell your property then you may have come across the phrase 'staging your house for sale'. This simply means arranging your house in a way that is guaranteed to impress viewers.

You need to set the scene for prospective buyers by keeping it clean, comfortable and homely. This will ensure that you sell your property quickly, with minimal hassle and for your specified asking price.

Because this process is a little more extensive than your average spring clean, Hicks Hadley has created this list of some of the most effective ways to prepare your house for sale.
Boost kerb appeal
You only have one chance to make a sterling first impression with your prospective buyers, and although most viewers will make their buying decision based on a homely interior, their initial judgements will be made off the exterior. This is why it's just as important to keep the front of your house in tip top condition.

Here are a few tips on how to improve the kerb appeal of your house:
Wash down the windows: Keep the windows clean, and make sure they are draft free.
Touch up the front door: Fill in any obvious cracks, add a lick of fresh weatherproof paint and polish the metalwork.
Give the patio a sweep: Remove any fallen leaves, loose gravel or weeds from the front patio.
Empty the gutters: Grungy gutters are sure to put prospective buyers off, so keep them well maintained and swept clean.
Give the shrubbery some TLC: Trim the bushes, mow the lawn and dig up those pesky weeds.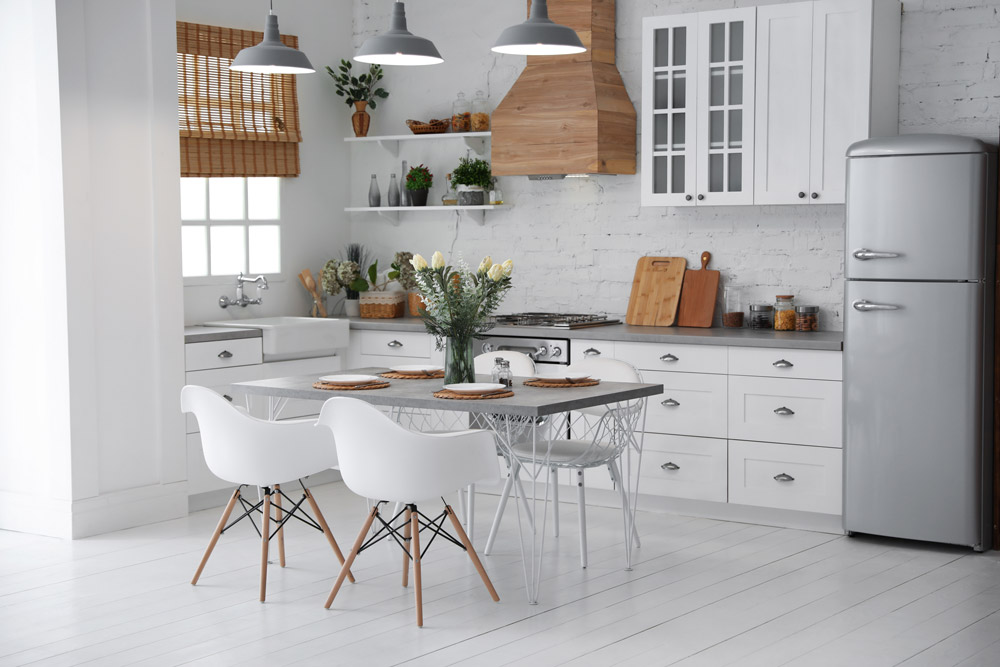 Declutter - but keep it personal
The most important staging factor in selling your property is allowing prospective buyers to visualise themselves in your home. Too much clutter can diminish this effect as well as make rooms look smaller.

To do this, tidy away any unnecessary space hogging items, but be sure to leave a few personal possessions out to keep the space feeling homey. Having these scattered around for reference can allow a viewer to better picture their photographs, plants and trinkets in your space, and avoid creating a cold, unwelcoming environment.

Remember: clutter is bad, character is good.
Complete any outstanding maintenance
Unless someone is seeking a project property or an inexpensive, remodelable buy-to-let, buyers can easily be put off by any maintenance issues that are likely to cause them more hassle during the already stressful process of moving house.

Filling in cracks and fixing that long forgotten pipe leak might cost you a few hundred pounds, but it will add value onto your property and speed up the process of finding a buyer.
Touch up the paintwork
If you've lived in a property for a significant amount of time then you'll be familiar with the general wear and tear of paintwork that naturally occurs over time. This could be scratches on the wall from furniture, small cracks in areas of brickwork or flaking over the shower.

This is nothing to worry about when it comes to the quality of your property, but it can put off prospective buyers. So, before you get your property valued by an estate agent, touch up any areas of paintwork to leave the home looking fresh and well prepared for its new owners.
Keep pet mess in mind
Even though dogs are man's best friend and their presence brightens up a property, living in a home with your furry friend can desensitise you to their smell.

If you have a dog, then it might be worth getting the property deep cleaned right down to the carpet before putting it on the market, and get a third party in to check that it smells lovely and fresh. You could also try washing their bed and any blankets they use, or send them to a groomer for a good old pamper and clean.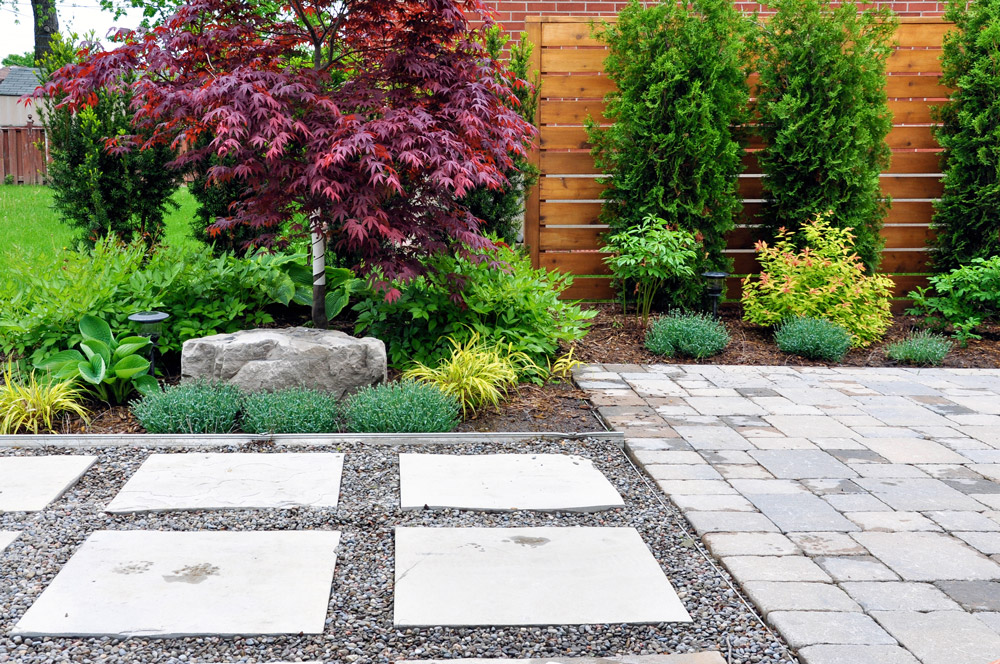 Maintain the garden
Low maintenance gardens are far more attractive to prospective buyers than cluttered landscapes that require regular maintenance. If you're selling a family home then the garden could be one of the most important aspects of your property to your viewers so keeping it luscious is vital.

Take a long hard look before putting your property on the market and consider what you can do to tidy it up.

This could be:
Neatening the patio or porch area.
Leaving garden furniture out to sell the lifestyle.
Mowing the lawn.
Trimming the bushes.
Investing in lighting to illuminate the space.
Cleaning out and revamping the appearance of the shed.
Keep it clean and tidy
One of the quickest ways to put off potential buyers is to leave your property unclean, dusty or generally messy. Buyers want to see whether a house is easy to maintain so any spots of dirt must be removed.

Here are our top tips on how to clean a property for sale:


Be thorough: Leave no corner untouched. Get into all of the awkward nooks and crannies.
Pay special attention to the bathroom: Be sure to remove any signs of limescale, particularly on taps and shower heads, lay down a fresh bath mat and store beauty products neatly in the cupboards.
Don't leave dishes on the drying rack.
Remember the forgettable things: When cleaning your home regularly, you may forget to scrub down the doors, dust the skirting boards or even wipe down the tops of your toaster, washing machine and fridge, but if these areas are visible then it's always best to leave them sparkling.
Bring in a professional cleaner: On the morning of a viewing, bring in a professional cleaner to deep clean the property, and double check that everything is in order once they're done.
Create a comfortable space
It's crucial to make your viewers feel comfortable during viewings, so make sure you:
Remove any odours: This could be lighting and blowing out a candle before viewings, spritzing the rooms with Febreze, open the windows or install an air freshener.
Set a comfortable temperature: Temperature control can be a huge selling point for a property, so make sure your home is at 'room temperature' during viewings, or lay out a blanket to make the space feel more cosy during autumn/winter viewings.
Boost the lighting: This can prevent the space feeling gloomy, so open those curtains, switch on under cabinet lighting and set the mood with any lamps, wall lights and strip lighting to truly illuminate the space.
Find the best things about your home
Every home has its selling points, whether that's location, a spacious garden or even quirky nooks and storage solutions.

Be sure to let your estate agent in on these secrets so that they can emphasise the very best qualities of your home during viewings and on the property listing.

If you're looking to gain a bit of market value on your property before selling, take a look at our 5 ways to add value to a west midlands house to discover how much you could make by updating your property.

At Hicks Hadley, we know that the very best thing you can do when selling your property is to show potential buyers that the property is more than just a house; it is a home.

We have specialists in every area of sales and lettings, offering free valuations, personal advice and even fully managed property services for landlords. After 30 years of selling locally we know how to sell your property for the highest price in the shortest possible time. When you choose Hicks Hadley, we inform prospective buyers about your house within minutes of it being put on the market.


---

For a friendly and professional service with consistent five star reviews contact us today.

0121 5856667 | sales@hickshadley.com
Hicks Hadley, 11 Hagley Road, Halesowen, West Midlands, B63 4PU