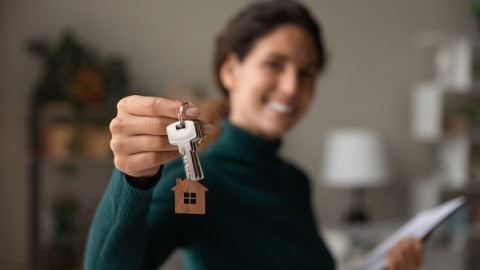 As seasoned letting agents with OVER 30 years of experience under our belt, Hicks Hadley knows all the ins and outs of being a landlord, so we thought we'd explain some of the basics in this short guide.
First steps to renting your property
When making the decision to rent out your property, you need to:
Consider whether your property is fit to be rented out
Check you're legally eligible to let
Apply for a buy-to-let mortgage
Decide who will manage your property
For more information, take a look at our First Time Landlords Guide where we take a deeper dive into these considerations.
Preparing your property to let
You may be able to rent it out your property as it is, but there are steps you should take to ensure your property is suitable for tenants.

You should:
Attend to any general repairs
Decorate where necessary with neutral colours
Deep clean the property
Ensure appliances and plumbing are functional and safe
Tidy the exterior
Compile any relevant information for tenants relating to appliances etc
Get a set of spare keys cut
Provide the EPC certificate, Gas Safety Certificate and Electrical Installation Condition Report. Hicks Hadley or another expert letting agent can help with this.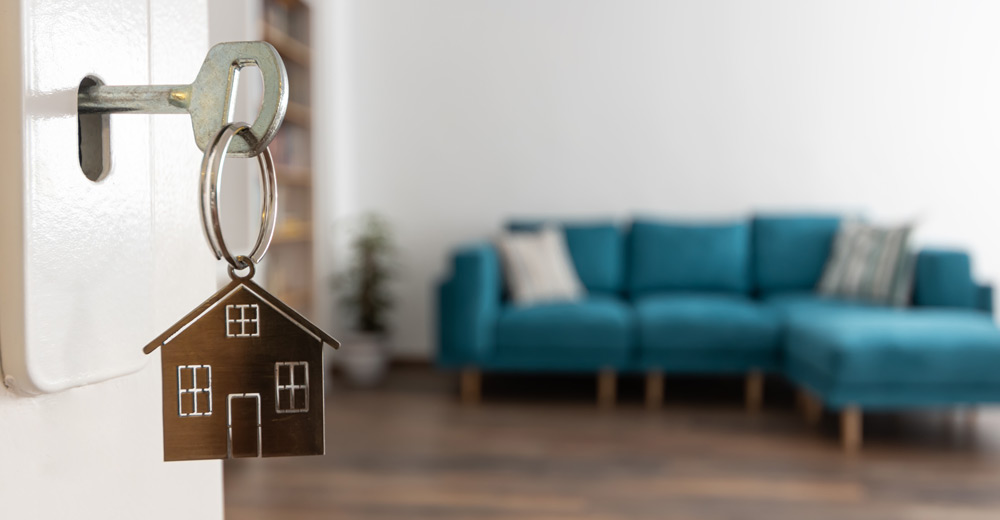 Do you need Landlord Insurance?
Landlord insurance is not a legal requirement of renting out your property, however it is valuable in protecting yourself, your income and the building from situations that are out of your control.

Most standard landlord policies will include building insurance and property owners liability insurance, but there are other types of insurance that you can add to your policy.

Types of landlord insurance include:
Property Owners Liability Insurance
Building Insurance
Loss of Rent Insurance
Tenant Default Insurance
Landlord Content Insurance
Accidental Damage Insurance
How much to rent your house for
Once you've made the decision to rent out your property then the chances are your rental income is at the forefront of your mind. Steady income is the goal for any first time landlord, but fluctuations up or down can impact this due to factors such as capital growth or tenant absence.

Therefore it is vital that your rental income will cover months when you may have a void period or additional costs.
Rental Yield
You can decide whether you are making the right investment by taking a look at rental yield.

Rental yield indicates your rental income as a percentage of the total value of your buy-to-let property.

To calculate your rental yield, divide your annual rental income by the total cost of your property investment (including any annual fees) then multiply the result by 100.

For example, if your rental income is £9000 and your property costs are £150,000 then your rental yield would be 6%.
Landlord tax
You have a personal allowance of up to £12,570. After that, you'll pay:
| | | |
| --- | --- | --- |
| | Income value | Tax rate |
| Basic rate | £12,571 and £50,270 | 20% |
| Higher rate | £50,271- £150,000 | 40% |
| Additional rate | £150,000+ | 45% |
Legal responsibilities
Before you commit to becoming a landlord, you need to be aware of the legal responsibilities involved.

These include:
Property maintenance and repair, including the cost
Security of your rental property
Compliance with gas, electric and fire safety regulations
Protection of your tenant's money by enrolling in a Client Money Protection scheme
Ensuring your tenant has the right to rent in the UK
By finding a suitable letting agent, you'll gain access to important advice regarding your responsibilities, and your rental income and property will be in safe hands.

For further information on how to rent out your property and the responsibilities of becoming a landlord, take a look at our First Time Landlords Guide.

If you're considering renting out a property in Halesowen, Cradley Heath, Rowley Regis, Bartley Green or many surrounding areas, Hicks Hadley are here to guide you through the process. Many of our letting agents are landlords themselves which means we can offer inside advice and guidance from personal experience, and recommend the most appropriate route for renting out your property.

For further information on what we offer, take a look at our advice for landlords and landlord packages or property management advice from our friendly and knowledgeable property experts.

0121 585 6667 | lettings@hickshadley.com
Hicks Hadley, 11-13 Hagley Road, Halesowen, West Midlands, B63 4PU