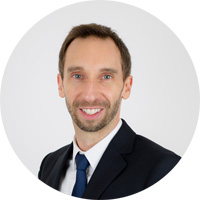 Oliver Hicks BSc
With a degree in Business and Logistics from Aston University Oliver gained a strong knowledge base in customer service and marketing. He was able to put these skills into practice working on the branding and marketing campaigns for the launch of Ocado near London. He also founded a successful tennis coaching business which expanded considerably thanks in large part to the quality of its promotion. Oliver is responsible for ensuring that the marketing at Hicks Hadley is cutting edge so that the properties of vendors and landlords have the greatest possible exposure.

""I've been interested in property for as long as I can remember and have personally refurbished a number of houses and flats over the last 10 years. As a landlord I appreciate how much work goes into preparing a property for the open market."
There is almost nothing I enjoy more than skiing but the absence of mountains in Birmingham means I don't get to do it as often as I would like. I enjoy playing lots of sports but tennis and golf are my real passions."